LIFTING TECHNOLOGIES IS YOUR TOP CHOICE FOR YOUR CONSTRUCTION WORKPLACE
Lifting Technologies in Construction
The construction industry is one that requires potentially the largest range of needs when it comes to lifting equipment. Whether it's for material handling, man basket platforms, or forklift platforms, Lifting Technologies provides the highest quality and safest product possible.
The right combination of construction lifting equipment to increase and promote work efficiency, equipment durability, and cost-effectiveness is what Lifting Technologies is known for.
Lifting Technologies is An Industry Leader in Personnel Safely with Both Cranes & Forklifts.
Following strict OSHA, ASME, and ANSI guidelines, our products are created with quality, safety and compliance in mind. Our custom design capability lends itself to customers that have specific-use problems when lifting personnel and materials.
At Lifting Technologies, we recognize that not all lifting equipment is the same.
Montana Made. Internationally Sold.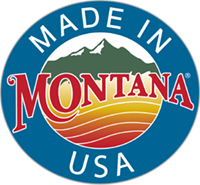 Lifting Technologies Custom Work
Lifting Technologies has built hundreds of custom lifts, designed specifically for each unique project.
Some of our most popular products across industries are:
Tell us your personnel or work platform needs and we'll send you a quote.