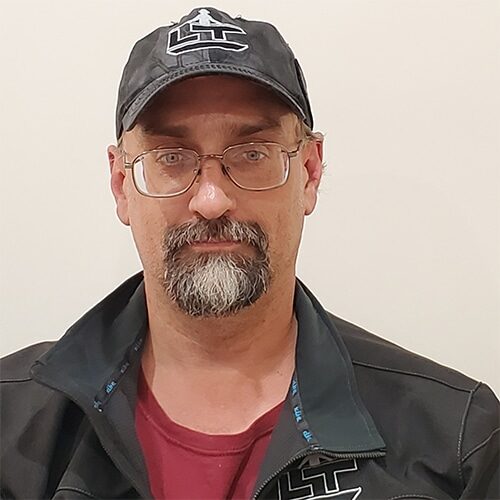 About Brad
Born in Bonner's Ferry Idaho, Brad grew up in Libby Montana.
After graduating from Missoula College with a degree in Welding Engineering Technology, Brad began welding at Lifting Technologies in 2001.  Brad was a Lifting Technologies team member for nearly fourteen years before becoming a Welding Instructor at Missoula College.  He taught college Welding courses for 6 years before returning to Lifting Technologies as Shop Manager.
Brad has been a Certified Welding Inspector for over 7 years, and owns Avalon Steel Inspection.  He enjoys being in the forests of northwestern Montana, especially hiking and mountain biking all the incredible trails in the area.
Want to learn more about our capabilities?
Get in touch with our team. Contact Us
Check out our custom projects.
Our team of experts is ready to prepare a custom quote 100% adapted to your project's needs. Request A Quote
Interested in our crane-suspended man baskets?
Check our Crane-Suspended Man Baskets models.