OSHA COMPLIANT, HIGH-QUALITY WORK PLATFORMS
Man Baskets for Forklifts & Cranes
Man baskets, also known as work platforms, construction cages, safety cages, or personnel baskets, are typically used on construction sites as a way of safely transporting workers.
Lifting Technologies is a custom manufacturer of forklift-mounted and crane-suspended man baskets.
With over three decades in the industry, we have received requests for a range of units with personalized dimensions and needs. We welcome custom requests but also have man baskets in stock including our Premier, Premier Round, Professional, and Professional Round models.
Man Baskets for Forklifts and Cranes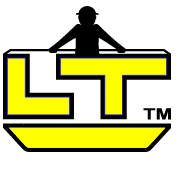 PREMIER
Our Premier man baskets feature a:
42" guardrail
Inner grab rail
Steel pipe construction
Mid-rail
6" toeboard
Sling assembly
Cable run pipe
Perforated steel enclosure
Nylon protective covers for wire rope
The premier man basket comes in yellow and black with an electrostatic powder coat finish.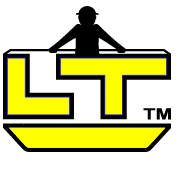 PROFESSIONAL
Our Professional model man baskets feature:
Optional overhead protection
Data plate
42" guardrail
Inner grab rail
1.500" steel pipe structure
Mid-rail
6" toeboard
Sling assembly
Perforated steel enclosure
The professional man basket comes in a solid red color. They are available in round, square, and rectangle. Though they are lighter in weight than our premier series, they are still meet OSHA specifications.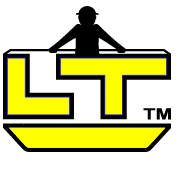 RESCUE
Our Rescue model man baskets feature:
Optional overhead protection
Data plate
42" guardrail
Inner grab rail
Steel pipe structure
Mid-rail
6" toeboard
Sling assembly
Perforated steel enclosure
Protective cover on non-overhead models
Access ramp
The rescue man basket comes with an optional Red Cross insignia on the side.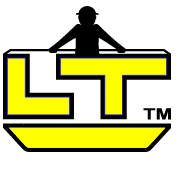 CUSTOM
Custom designs are our specialty. We will create a man basket that works perfectly for your particular job site and still meets OSHA safety specifications. 
Some examples of our custom man baskets include:
cantilever platforms
rescue baskets with drop down ramps
various diameters of round baskets
fully-enclosed platforms
platforms with removal panels
FAQs for Man Baskets & Safety Cages
No. OSHA only requires an overall rated load. LT uses 300 pounds per man. (One exception: Washington State OSHA requires rating to be 500 pounds for the first person and 250 pounds for each additional person.)
LT will design the basket to accommodate a higher rated capacity and furnish a larger test weight for the load testing.
Access gates are available on almost all models
Overhead protection is required ONLY when there is a danger of falling objects from above. This is an available option on any of our platforms.
No. Our platforms are always sold on a turn-key basis, providing everything needed from the crane hook down.
No. Our platforms are sent out with the safety leg (commonly called the fifth leg on a four-leg sling assembly) for attachment to the crane's load line above the overhaul ball. This is an additional safety feature that is put on our platforms that is not required by OSHA. In addition, some cranes are attaching the man basket to a traveling block that has no place to attach a safety leg without interfering with the traveling block movement. However, there is an exception to this being a non-required feature, as Washington state and Canada both still require a safety leg setup.  
Lifting Technology's standard inner grab rail is compliant and tested as a personal safety harness anchorage point and is in compliance with OSHA's Part 1926.502, Subpart M. Additional dedicated anchorage points are an option as well.
Washington (WAC) is the only state that has adopted ASME B30.23 for its state code (WAC 296-155-54800). However, certain companies have adopted ASME for internal compliance standards. It is possible to have your crane suspended personnel platform built to satisfy both OSHA and ASME standards. Normally, the addition of a solid floor to Lifting Technology's man basket is the only change required to meet the ASME standard as well.
Request a quote for a custom man basket.