HIGH QUALITY ENGINEERING & SAFETY STANDARDS
Industry standard man basket and material platforms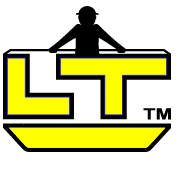 Quality and Safety Above All Others
Lifting Technologies is a leader in the design and manufacture of safe, high-quality crane-suspended and forklift-mounted platforms for lifting personnel and materials.
Lifting Technologies is a metal fabrication company with a lasting reputation for building quality personnel and material lifting products.
Lifting Technologies has prospered because of our dedication to the quality, integrity, innovation, and durability of our products. Each member of our team incorporates these values into every order for man baskets and material baskets.
Our detachable Test Weight Safety System on our crane suspended man baskets and Quick Claw® Safety System on our forklift man baskets have won us a solid reputation for safety, compliance, and quality.
Custom Capabilities
At Lifting Technologies, we understand that each job calls for different systems and equipment. In order to ensure that your material or man basket is fit for your job, we welcome custom orders. We will design a custom basket for use with a forklift or crane for your specific lifting application.  
Lifting Technologies is a Montana-based manufacturing company that ships out our custom crane and forklift personnel and material platforms all over the world. Our dedication to safety has made us the gold standard in quality and safety at job sites everywhere.
Montana Made, Internationally Sold
Safety Cages
Lifting Technologies has a team of experienced engineers and welders ready to help make your workplace safer.
QUALITY DESIGN, CERTIFIED ENGINEERING
Lifting Technologies offers the ability to have CAD fabrication and approval drawings produced for customers with the additional option of having these stamped by a professional engineer. With in-house powder coating, nearly all platforms produced to receive a high-quality finish, with the majority being in red, blue, or yellow and black colors.
We also have the option of an additional "zinc-enriched primer coat" powder coat under the finished color of your choice to increase the longevity of your platform's finish.
FIRST OF ITS KIND
Lifting Technologies was the first company in the US to manufacture man baskets that complied with new OSHA regulations in 1988. Later, we added additional types of platforms to our line-up. Over 30 years later, we have continued to lead the way in safety and quality for man baskets and material platforms.
You can rely on us for the perfect solution to all your work platform needs.
Tell us your personnel or work platform needs and we'll send you a quote.